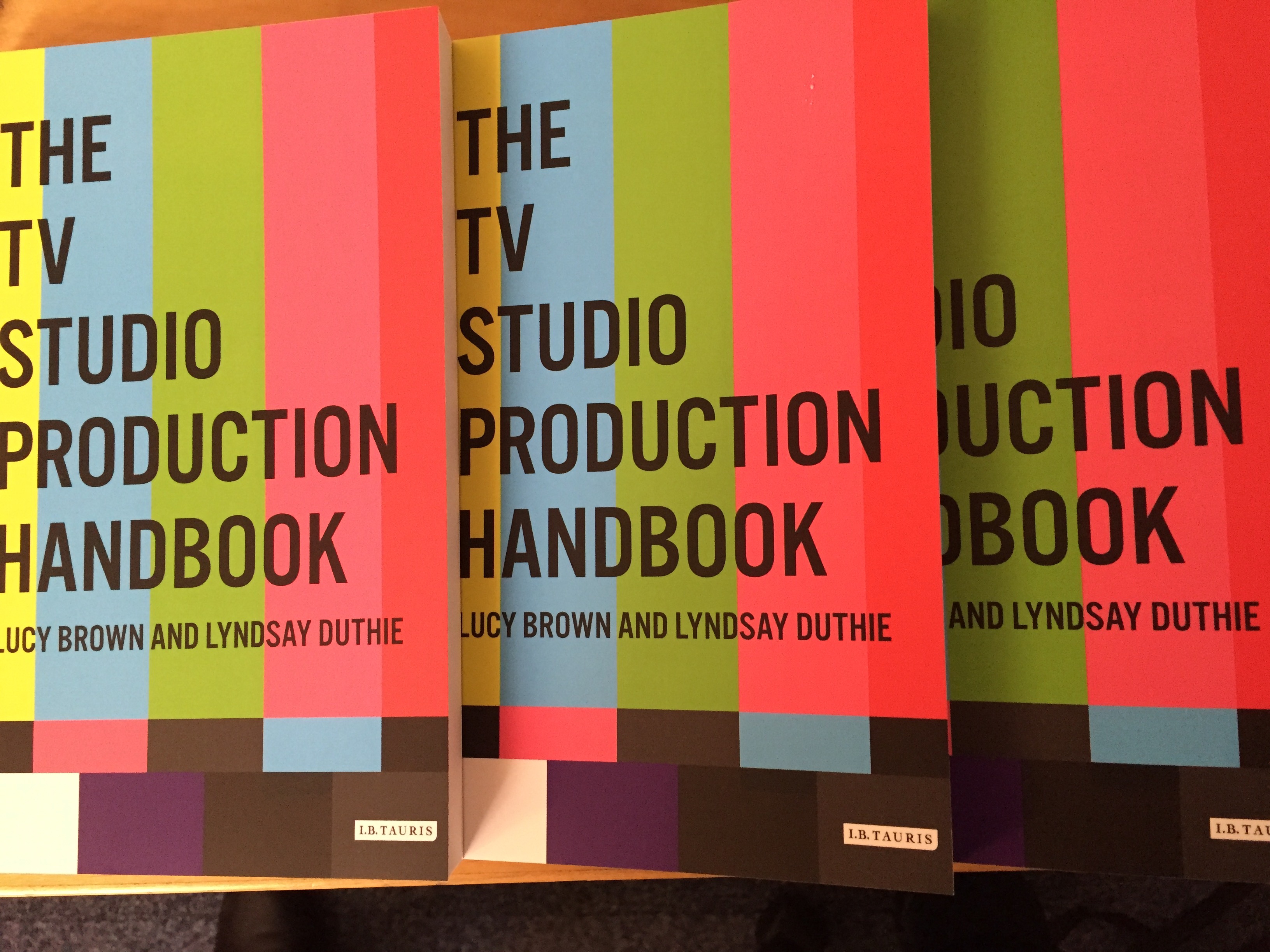 The TV Studio Production Handbook
The TV Studio Production Handbook, published by I.B Tauris, explains the production process from beginning to end and covers everything media students need to know to create a successful studio television programme. The handbook is packed with interviews from top TV executives from the UK, USA, Australia and China and includes live case studies from hit international formats covering every genre from reality, to drama to news with running orders and scripts from Britain's Got Talent, Big Brother, Coronation Street, The Chase, Teletubbies, Channel 4 News and more!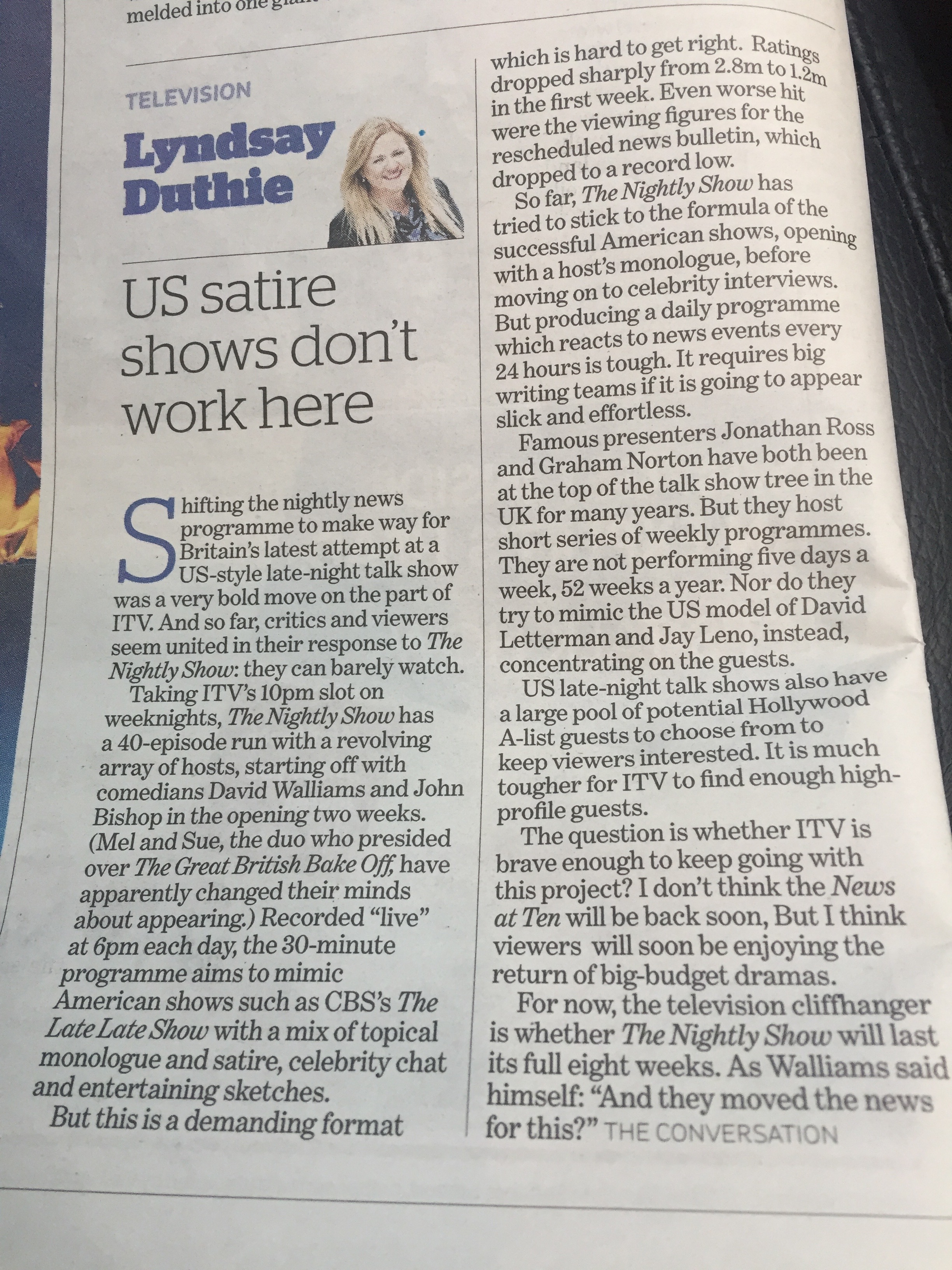 TV Critic Opinion Pieces
Ice Blue Media's MD Lyndsay Duthie is a regular commentator on media and television issues, appearing in: The Independent, Huffington Post, The Conversation, BBC News and in print for iNewspaper.
Article shown here - Why US Satire Shows don't Work in UK was published in iNewspaper, BBC News, Huffington Post, The Independent and The Conversation. This article explores ITV's attempt at U.S style late night chat with the launch of The Nightly Show at the expense of moving the News at Ten. 
Lyndsay's article on ITV's Billion Dollar Format Love Island was republished in over 90 publications.
Examples of further articles examine the BAFTAs and how Netflix failed to win a gong despite numerous noms and a response to the #TimesUP campaign and why more female execs would help change the movie business culture. Follow MD @Lyndsayduthie on twitter and @icebluemediauk for latest articles.